Ready to learn how to measurably drive more leads and sales digitally?
Just follow along with these step-by-step videos created by digital agency owner Eagan Heath (of Get Found Madison and Caravan Digital).

Creating Google Ads That Sell
Drive new leads and customers to your website as soon as today.
Advanced Website Analytics
What pages do potential customers visit? What do they look at? When do they buy? Learn how to track all this and more.
Search Engine Optimization (SEO)
When potential customers search, you want to show up first. Here's how to do it.
Search Marketing Mastery (SEO and SEM)
Two courses in one. Learn how to optimize for organic search results and also how to run ads like the pros on Google and Bing.
Facebook Ads Success Pack
Learn the secrets to converting social media users to valuable customers.
COMPLETE Digital Marketing Mastery
Save money by purchasing the whole course, including every course above, all wrapped into one all-in-one guide to finding more customers online.
If you're ready to take your marketing game to the next level, this is the course for you.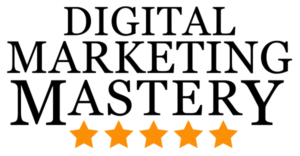 © Eagan Heath. All Rights Reserved.