Eagan Heath's online marketing courses are designed for marketers and business owners who want to sharpen their digital marketing skills and learn how to make millions in online revenue. Why outsource digital marketing to expensive outside consultants when you could learn to do it yourself with a little bit of guidance?

Creating Google Ads That Sell
Drive thousands of new customers to your website.
Advanced Website Analytics
What pages do potential customers visit? What do they look at? When do they buy? Learn how to track all this and more.
Search Engine Optimization (SEO)
When potential customers search, you want to show up first. Here's how to do it.
Search Marketing Mastery (SEO and SEM)
Two courses in one. Learn how to optimize in organic search results and also how to run ads on Google and Bing.
Facebook Ads Success Pack
Learn the secrets to converting social media users to valuable customers.
COMPLETE Digital Marketing Mastery
Save money by purchasing the whole course, including every other course above, all wrapped into your all-in-one guide to finding more customers online. If you're ready to take your marketing game to the next level, this is the course for you.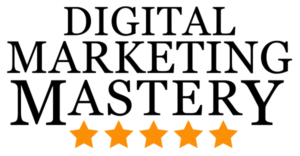 © Eagan Heath. All Rights Reserved.